CHUBBY SQUIRREL BREWING COMPANY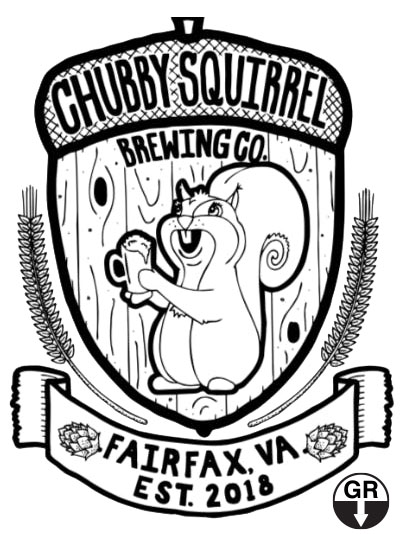 FUCOVID
Chocolate/Raspberry Stout
8.5% ABV | 20 IBU
Sweet raspberry up front and smooth stout roastyness throughout. Finishes with deep dark chocolate and raspberry jam. Secret chocolate flavor of roasted cocoa husks keeps going and going.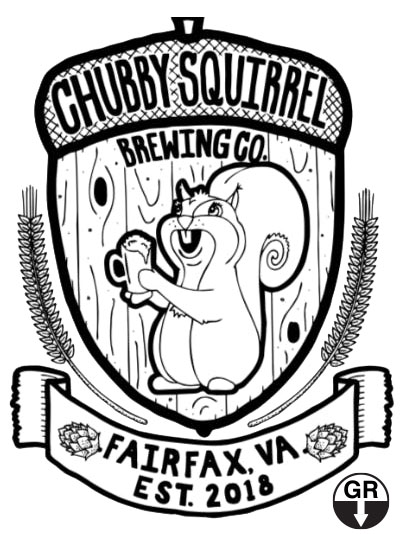 LIGHT INTO THE BODY
Session IPA
4.5% ABV | 40 IBU
A light, crisp, and Mosaic-hop mini-bomb. Super sessionable in the sun while staring at it, you will feel the cleansing properties of light enter your body and do whatever light inside of you does. We're not scientists. But we do know we like this brew with balanced bitterness and dry hop.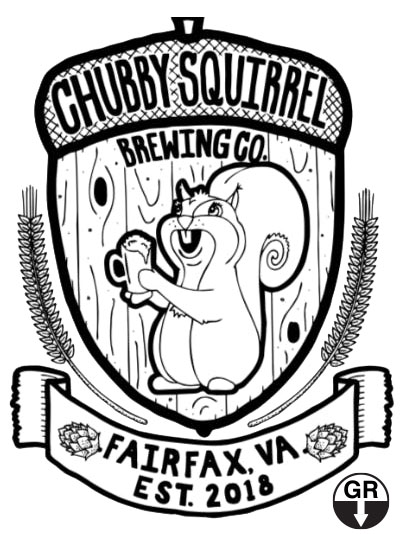 PINEAPPLE GOSE
Sour – Fruited Gose
5.5% ABV | 15 IBU
Brewed in the German sour Gose style, this delicious brew has a hint of salt that melds perfectly with the fresh pineapple added to it. Subtle and a touch sweet, the pineapple shines toward the finish in this crushable almost-sessionble ale.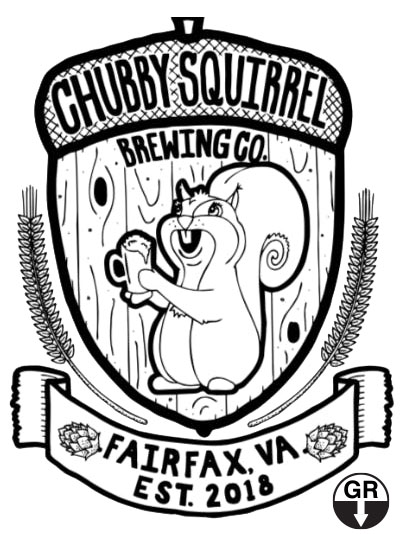 SIMA OLUT
Traditional Ale
4.7% ABV | UNKN IBU
A traditional Finnish lemonade, made as a very light pale. A touch of citra hops sets off this light and refreshing ale perfect in the heat of the day or to wind down with a few at the end of the day.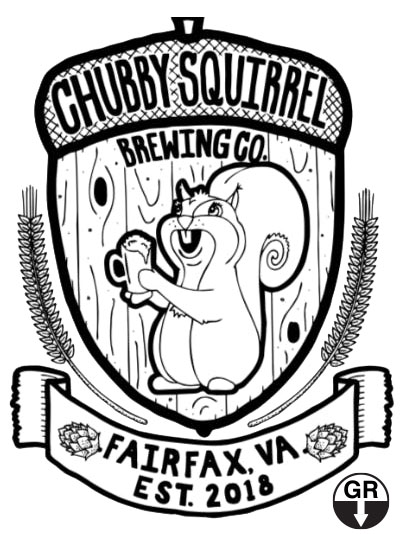 SQUIRREL IN THE RYE
Saison
7.7% ABV | 20 IBU
Hazy Squirrel is a juicy and smooth hop bomb, brewed with Citra, Mosaic, and Cascade hops. With a touch of wheat and lactose, Hazy Squirrel is a smooth and sneaky hop bomb.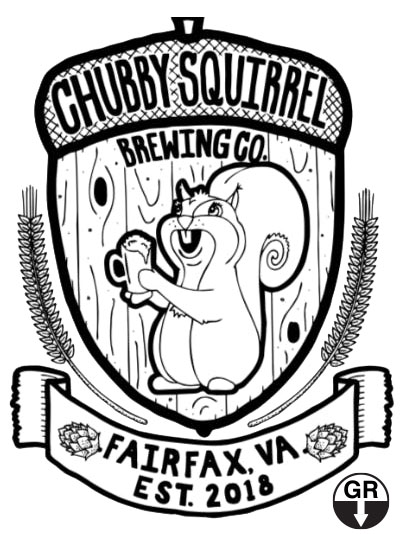 DOUBLE DEAD SQUIRREL
Double IPA
9.2% ABV | 101 IBU
*Coming Soon* This Double IPA has loads of hops, including cascade, centennial, and chinook. Melded with a hearty grain bill and loads of honey, this smooth double is a dangerously easy drinker.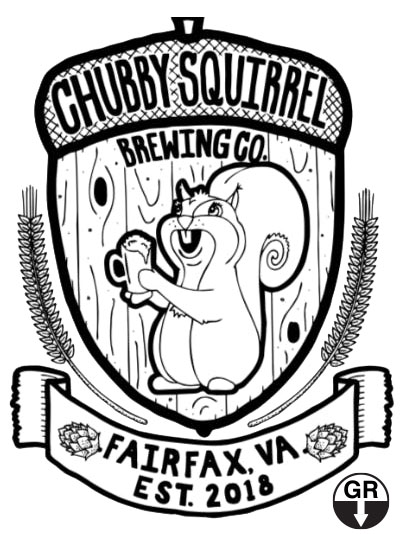 CHUBBY SQUIRREL KOLSCH
Kolsch
4.8% ABV | 25 IBU
*Coming Soon* A light and refreshing traditional kolsch. Hallertau and Saaz hops provide an interesting and delicious finish. 
All Chubby Squirrel beer has been crafted to reduce gluten. Click HERE to read more about the gluten-reducing process.
FRONT ROYAL BREWING COMPANY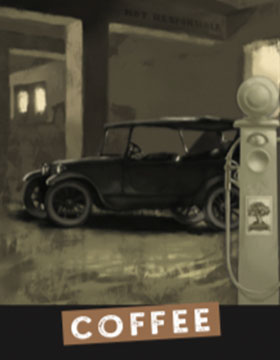 BOYD'S GARAGE COFFEE
Milk Stout
7.5% ABV | 61.5 IBU
The high altitude/shade grown, precision roasted coffee from our friends at Happy Creek Coffee & Tea shines through in this Boyd's Garage Milk Stout Variant. This stout brings just the right amount of chocolate malty notes with flaked oats & barley paired with some utterly sweet, milk sugar/lactose. The flavor of dark coffee, cream, and peaty roast. Enjoy the efforts of the collaboration between FRB and Happy Creek Coffee & Tea.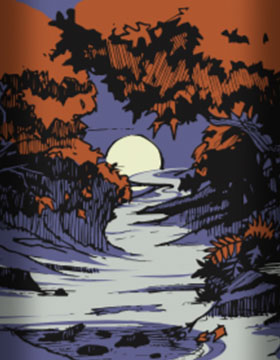 DISMAL HOLLOW DUNKEL
Dunkelweizen
5.5% ABV | 27.4 IBU
There is a change in the air. The trees are losing the sharp green of summer. Cooler nights are beginning. Our brewer reached deep into his love for classic German styles to give you Dismal Hollow Dunkel. The Dunkelweizen is brewed with dark wheat and pilsner, with Munich malt for a touch of caramel sweetness. This perfect fall wheat beer is cloudy copper, with a fluffy beige head. A medium bodied beer, Dismal Hollow Dunkel has a bready malt palate, a touch of vanilla, and the perfect clove finish from
the yeast.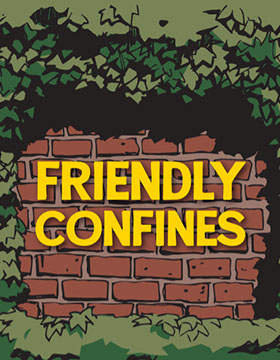 FRIENDLY CONFINES
Pilsner
5.3% ABV | 43 IBU
A crisp sound of a bat cracking a baseball, ivy is growing a lush green on the brick outfield wall, the Friendly Confines is open for a new season. Our Czech Pilsner brings a flavorful bready, biscuity, toasty malt profile with a moderate spicy noble hop character that is fitting for the name, Friendly Confines. Our Head Brewer fell in love with this style of beer at his most beloved ballpark and taking liberty with a classic Czech Pilsner, generously hopped and aged with a touch of white oak.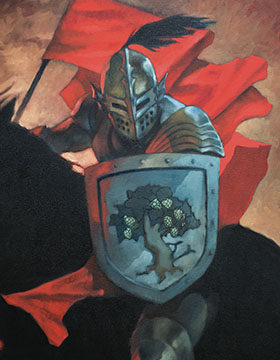 KNIGHT OF THE VALLEY
American Porter
8.8% ABV | 32 IBU
The Knight and his mighty stallion stand on constant watch, vigilant in defense of the Valley. Our Knight of the Valley stands tall and bold, weighing in at 8.8% ABV, and exploding with delicious coffee and chocolate goodness. 2-Row, Munich, Chocolate and Brown Crisp malts provide the big, hefty taste of this amazingly flavorful brew. This is an American version of a Baltic Porter, perfect for a dessert, nightcap, fireside sipper, or just a good beer at the end
of a long day.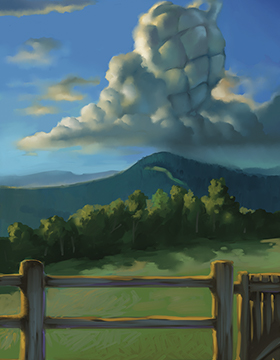 Linden Lager
Viena Lager
5.5% ABV | 26.1 IBU
Linden Lager is a tribute to the local mountain communities surrounding Front Royal. This malty Vienna Lager is as stunningly refreshing as the scenic Linden mountaintop views. A blended base of Vienna, Pilsner and Munich malts establishes a deep, rich flavor, light but consistent throughout. Hallertauer hops provide a mild, spicy, and floral undertone with a clean finish.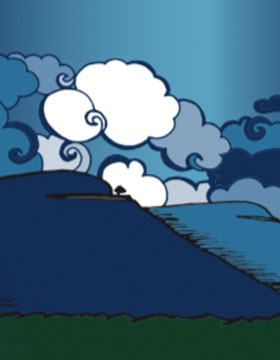 LOST TREE
Orange Ginger Saison
5.7% ABV | 25 IBU
Taking its name from the landscape of the mountains around the Shenandoah Valley, this beer is a farmhouse ale with a golden orange color, highly aromatic with orangey citrus and fresh ginger. A collaboration of Pilsner, 2-Row, Munich, and wheat come together with a glorious helping of Golding hops that offer up a earthy floral aroma with a touch of spice that is extenuated with the addition of whole ginger in the boil. Bitter and Sweet orange peel and local honey are added to balance the spice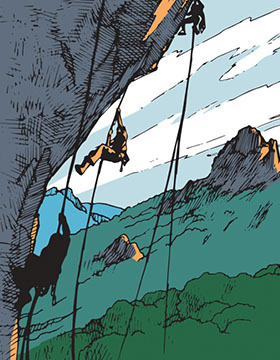 RAPPELLER IRISH RED
Red Ale – Irish
5.4% ABV | 24 IBU
The Rappeller Irish Red Ale is a classic Irish style that brings a malty sweetness that carries throughout the flavor. 2 Row, Roasted Barley, Caraunich, Carared and Melanoidin team up for the grain bill with a hint of local honey to the end of the boil to slightly lift the sweetness and providing a nice finish as it blends in with the lower hop presence of East Kent Goldings.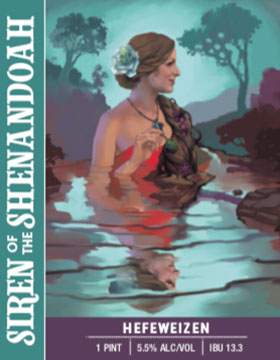 SIREN OF THE SHENANDOAH
Hefeweizen
5.5% ABV | 13.3 IBU
The Siren's song is sure to lure in any wandering craft beer lover from the shallows with a mesmerizing call. Siren of the Shenandoah is a traditional German-style Hefeweizen that is driven by a classic German yeast strain, lending subtle notes of banana and clove. The Siren's call showcases a cloudy appearance and a fluffy mouthfeel, finishing off with the noble, earthy, herbal hop character of German Hallertauer. This Hefeweizen embodies the Siren's seduction and will certainly have you searching for more.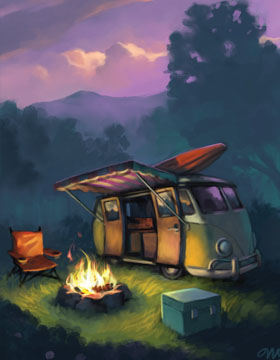 Slackpacker
American IPA
5.8% ABV | 65 IBU
We updated our session IPA with a new combination of Lotus and Equinox hops, giving it zippy flavors of papaya, apple, orange, vanilla, and candied grape, with mild bitterness. Who's a slackpacker? After gearing up for the big thru-hike, they spend way too much time in places like FRB enjoying the finer things in life. Drink one in their honor.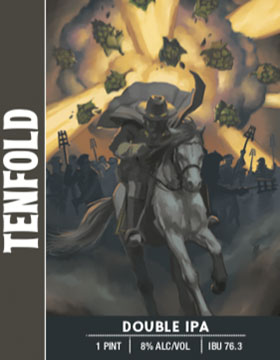 TENFOLD
Double IPA
8% ABV | 76.3 IBU
Big, bold, loud and in-your-face, FRB's Double IPA captures the resiliency of those who lived, fought and died throughout the history of the Shenandoah Valley. This double weighs in with a heavy amount of base malt for a healthy final gravity. Although it carries a solid malt backbone, this beer is all about the hop bitterness created by copious amounts of Citra and Mosaic. Rejoice in the juicy, luscious notes of citrus, grapefruit, melon and berry that makes this Tenfold IPA thoroughly enjoyable. Load up the hop cannons!
FRONT ROYAL BREWING COMPANY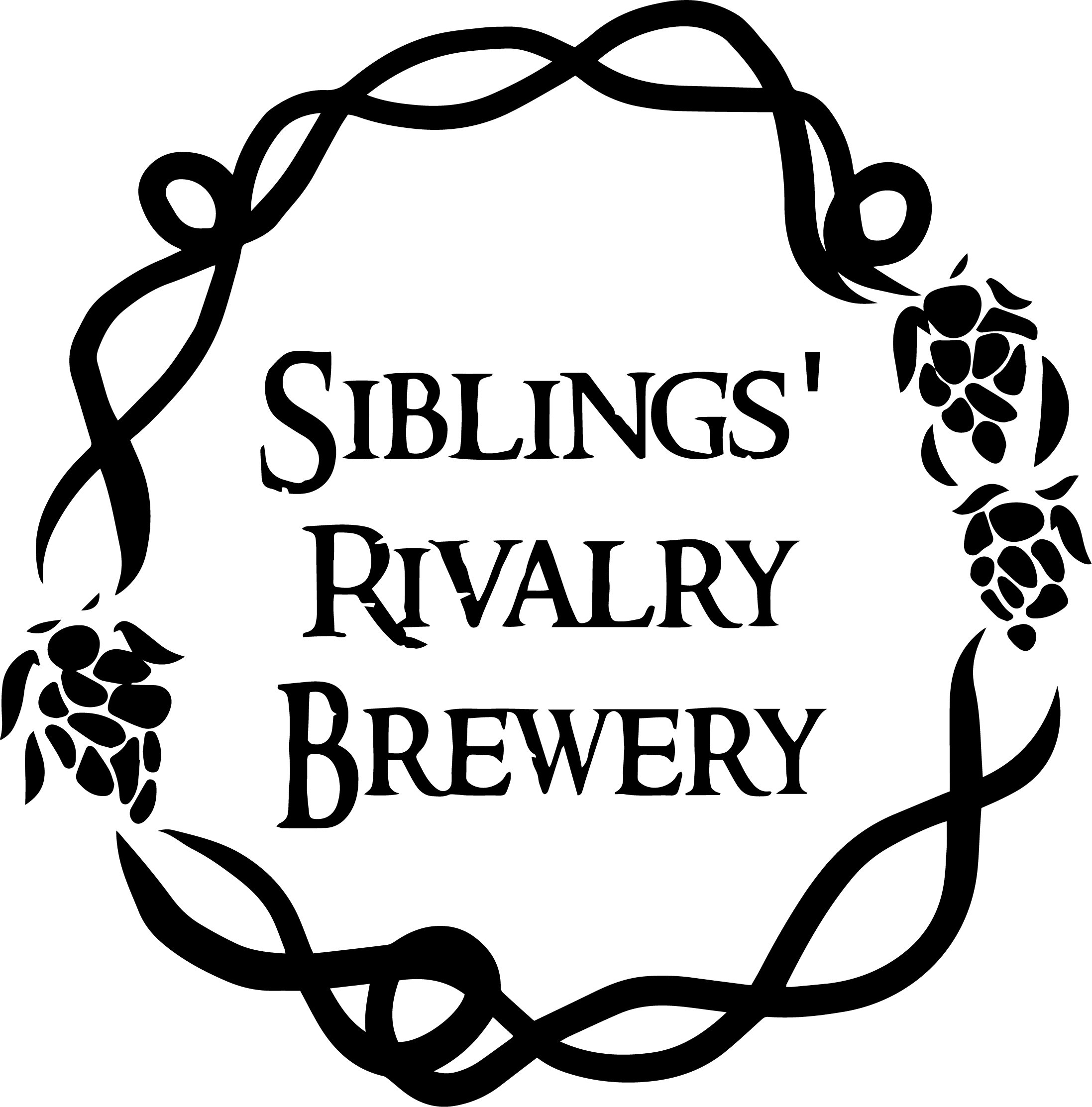 ASK YOUR MOTHER
Amber Ale
4.9% ABV | 25 IBU
Our amber ale packs a little more flavor then the average, using roasted barley to give it a better red hue, it also gives it a more intense roasted/coffee flavor but still balance leaving the taster wanting to take the next sip until the glass is empty.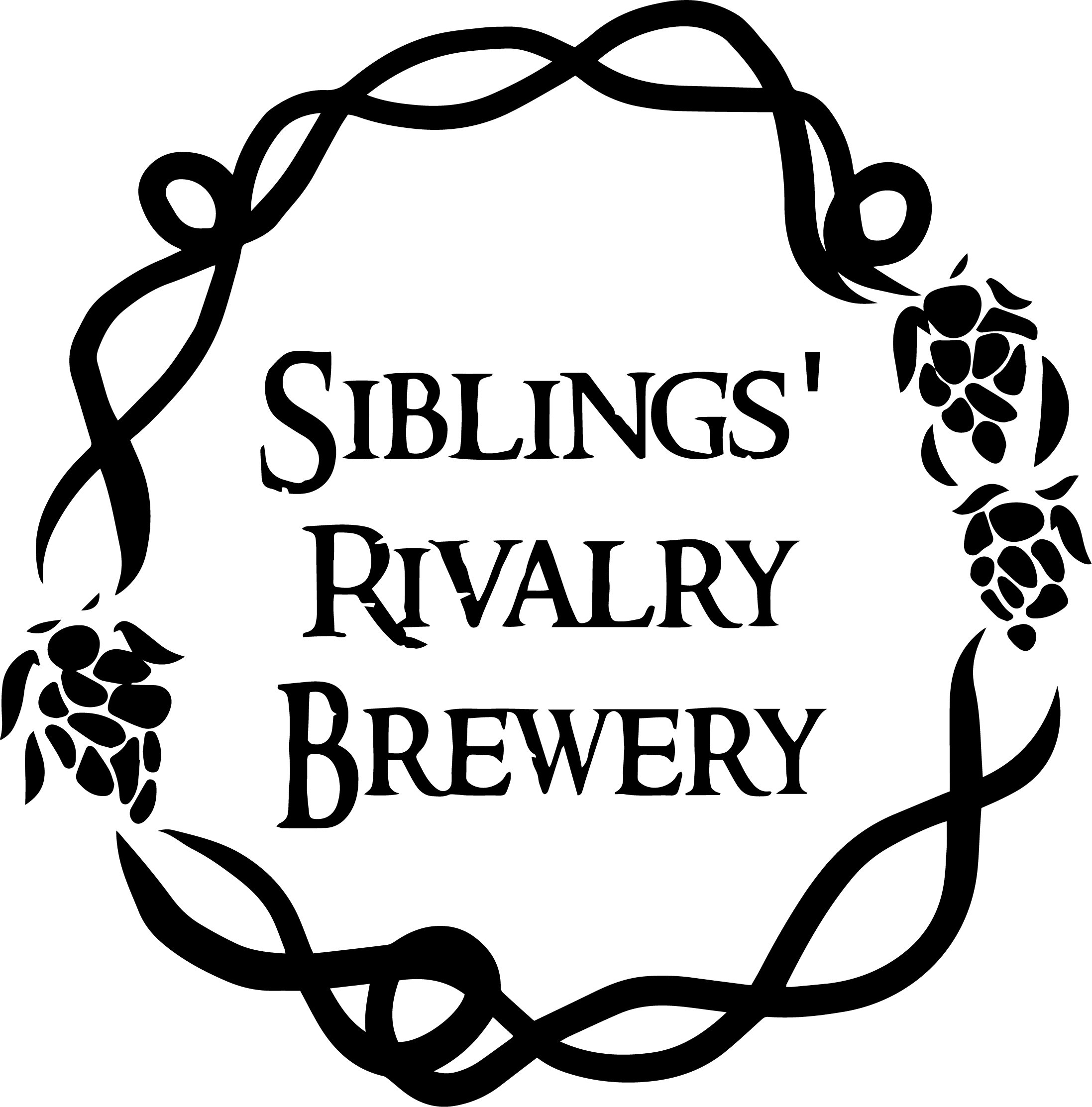 CRYBABY
Belgian IPA
7% ABV | 55 IBU
At Siblings' Rivalry we strive to create beers that are interesting and will cause a wanting to try something different and new. While Belgian IPAs are not new or rare, they are uncommon and tend to generate interest when on tap, capturing the attention of the IPA crowd and the Belgian craft drinkers. Our's comes in with a strong hoppiness in the beginning of the palate but develops in the nice ester flavors that Belgian Blond's are known for, although it is not as intense.